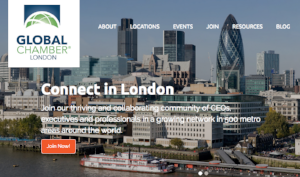 New Date: November 21st.
Exporters, importers and investors... join us at various locations and via Zoom anywhere in the world for a conversation on new business opportunities in Europe.
Hear from a panel of speakers from across Europe and in the flow of business today.
Attend in person at these locations...
Phoenix: 1475 N Scottsdale Road, Bldg 1, Suite 200, Scottsdale
London: To be announced
Global Chamber London

Global Chamber Paris

Global Chamber Amsterdam

Global Chamber Munich

Global Chamber Madrid

Global Chamber Rome

Global Chamber Zurich

Global Chamber Zagreb
Our discussion is with a successful global business leaders covering the region with their fingers on the pulse of commerce all across Europe.
Join Global Chamber this multi-metro globinar broadcast LIVE through Zoom!
Once you register, we will email you a link to the event a few days before it broadcasts. Keep checking back for more details!