Affiliate Members
Global Chamber® collaborates with top organizations to build win-win relationships that advance cross-border trade.  To learn more about what it means to be a Global Chamber Affiliate Member, please let us know.  Following are a few affiliates that we have partnered with to help you grow your business cross-borders:  
             
AFEX is a trusted global payment and risk management solutions specialist that offers a comprehensive range of global payment and foreign exchange services, including Foreign Currency Drafts, Wire Transfers, risk management tools and designated Account Executives. For more info, please contact Ned Donkle,
             

Canada Immigration and Visa Services assists individuals and businesses navigate the various legal, regulatory, and government requirements surrounding the process of immigrating to Canada. Their goal is to provide seamless and efficient visa application processes with unmatched CIVS customer experience.unlocks the potential of owners, For more info, please contact Sean McKinsley.
             

Alpha Performance Coaching unlocks the potential of owners, leaders and teams through transformational interactions that positively impact business performance and allows people to thrive at a world-class level.. Assessment of global potential and multicultural team-building consulting services are provided. For more info, please contact Gary Covert.


American Express International Payments uses trusted methods and global payment solutions designed to help save time and effort for cross-border transactions. With over 15 years of FX experience and more that 20,000 clients in five markets, AMEX manages a volume of over, $16 billion in international payments that will deliver benefits for your company. For more info, please contact  dylan.t.spehler@aexp.comDylan Spehler.




Business Enterprise Mapping builds uniquely effective business maps to diagnose and solve the workflow problems that prevent companies from achieving their goals. Using the Perigon Method, BEM delivers business process mapping that makes a fast, substantial, and sustainable difference. For more info, please contact Joe Bockerstette.



Clements Worldwide has 68 years of experience providing international coverage to expats and global organizations. The company created the first expatriate program exclusively for the U.S. Foreign Service and now insures expatriates in over 170 countries. For more info, please contact  Kevin Biagas.



Creditsafe is the world's most-used supplier of on-line company credit reports and is currently changing the way business information is used worldwide. The company provides instant reports from over 50 countries. For more info, please contact Leighton Weston.

FasTrack Globalizer® helps CEOs and Marketing Executives grow sales and profits while avoiding the pains, and reducing the risks, associated with exporting and global expansion. It is the first and only cloud-based global business expansion system. For more info, please contact Tony Kramer. 

The Gazelle.ai Investment Attraction Platform is a highly capable toolkit that includes functionality to support Economic Developers in every aspect of their work. But at its core the most revolutionary thing about Gazelle is its ability to sort through mountains of data to detect early-stage signals for companies that are about to start growing - sometimes even before the companies know they are on the path to expansion.. For more info, please contact Rick Moore. 

IntellaQuest provides superior business process workflow and document management solutions through collaborative partnership, continual evolution and attainable innovation. By leveraging their world class integrated IntellaQuest solution or the relevant individual modules, the company meets those needs with efficiency and precision. For more info, please contact Jas Sandhu. 



In What Language intersects translation services and technology to leverage a native brand experience for multilingual assets. It delivers expert translation, consulting and localization services in over 160 languages worldwide. For more info, please contact Cyle Adair. 

iTexico is helping startup, growth, mid-market and enterprise companies innovate their business with solutions for Mobile Web, Cloud and AI. They do this by providing end-trend software development service in a nearshore+ delivery model.  For more info, please contact Andrew Rauch. 



Kahala Brands is one of the fastest growing franchising companies in the world. Generating nearly $750 Million in system-wide sales annually, With a collection of 22 quick-service restaurant brands, approximately 2900 locations in 28 countries and hundreds of signature recipes, Kahala Brands continues to grow and leaves a lasting footprint in each country that it enters . For more info, please contact Eddy Jimenez. 



Liberty Trade Empire is a group that helps companies to connect with global markets by having diversified networks with foreign manufacturers. Its partners and representatives are specialist in international trade compliance of complying with all U.S. laws governing the import and export of goods. For more info, please contact Rick Sagritalo.

Lightstone Solutions is a multi-disciplinary litigation support and investigative firm, provides computer forensics and electronic discovery, private and research investigations, forensic accounting, financial investigations, environmental investigations, specialized litigation support services and gaming regulatory consulting. For more info, please contact Bill Papazian. 

Moreson Conferencing has grown to become one of the largest global teleconferencing services.  Today, Moreson Conferencing has the experience and the knowledge to help our clients reach their teleconferencing needs, while offering unsurpassed individualized personal service. For more info, please contact Mark Jackson.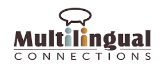 Multilingual Connections is a boutique, woman-owned company that offers translation, transcription and interpretation services. Its language and culture experts help companies engage and expand their multilingual audiences - local, national or global. For more info, please contact  Jill Bishop.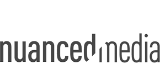 Nuanced Media offers consulting services on business development, strategic marketing, lead generation and evergreen sales funnels. The company excels based on research, due diligence, client collaboration and most importantly, innovative thinking. The team of designers, writers, strategists, and developers follow various market trends and technological advancements to differentiate clients from the rest. For more info, please contact Ryan Flannagan.


Office Depot, Inc. is a leading global provider of products, services, and solutions for every workplace, whether your workplace is an office, home, school or car. Office Depot, Inc. is a resource and a catalyst to help customers work better. We are a single source for everything customers need to be more productive, including the latest technology, core office supplies, print and document services, business services, facilities products, furniture, and school essentials. For more info, please contact Jeff Gagliardo.

Safeguard Global provides smart solutions for managing your workforce – wherever they are located. Quickly expand into new global markets, compliantly pay workers, and convert disparate payroll data into a comprehensive view of your workforce costs for better business decisions. For more info, please contact Nick Stanton.



Tempus provides corporate clients with the best foreign exchange and international payment solutions in the industry. Whether paying invoices in foreign currency, funding foreign operations, or receiving foreign funds, Tempus helps companies manage their currency needs. For more info, please contact Martin Benitez. Don't miss their monthly Currency Outlook for our members.



Thunderbird School of Global Management equips executives with the skills to lead in the volatile global marketplace. With courses that go far beyond the typical business-school curricula, Thunderbird's world-renowned faculty deliver up-to-the-minute, real-world training in the intricacies of doing business in today's interconnected world economy.ates software solutions for their clients. For more info, please contact John Bevell.
VATES provides Nearshore Agile Team Augmentation services as well as IOT custom development and integration. They are based in Argentina, with offices in Portland, Oregon. For more info, please contact JP Villa. 
If you want to join this group, please contact us for more information.