Affiliate Members
Global Chamber® collaborates with top organizations to build win-win relationships that advance cross-border trade.  To learn more about what it means to be a Global Chamber Affiliate Member, please let us know.  Following are a few affiliates that we have partnered with to help you grow your business cross-borders:  
             
AFEX is a trusted global payment and risk management solutions specialist that offers a comprehensive range of global payment and foreign exchange services, including Foreign Currency Drafts, Wire Transfers, risk management tools and designated Account Executives. For more info, please contact Eric Betito,

AHT understands the challenges facing those operating internationally. Volatile political environments, safety and security issues, shifting regulatory environments, unclear legal structures, natural disasters, and byzantine tax laws; the dynamic global risk environment presents organizations with a wide range of challenges beyond those present in the United States.  For more info, please contact Mike Kelly.
             

Alpha Performance Coaching unlocks the potential of owners, leaders and teams through transformational interactions that positively impact business performance and allows people to thrive at a world-class level.. Assessment of global potential and multicultural team-building consulting services are provided. For more info, please contact Gary Covert.




Business Enterprise Mapping builds uniquely effective business maps to diagnose and solve the workflow problems that prevent companies from achieving their goals. Using the Perigon Method, BEM delivers business process mapping that makes a fast, substantial, and sustainable difference.    For more info, please contact Joe Bockerstette.



Creditsafe is the world's most-used supplier of on-line company credit reports and is currently changing the way business information is used worldwide. The company provides instant reports from over 50 countries. For more info, please contact Leighton Weston.

In On Africa (IOA) provides clients with tailored research intelligence solutions in and focusing on Africa, Its product, the Africa Country Benchmark Report (ACBR) assesses the performance of all 54 African countries in an 800-page infographic-driven report, derived from more than 19,000 data points. For more info, please contact Jonathan Mundell. 



In What Language intersects translation services and technology to leverage a native brand experience for multilingual assets. It delivers expert translation, consulting and localization services in over 160 languages worldwide. For more info, please contact Cyle Adair. 



Liberty Trade Empire is a group that helps companies to connect with global markets by having diversified networks with foreign manufacturers. Its partners and representatives are specialist in international trade compliance of complying with all U.S. laws governing the import and export of goods. For more info, please contact Rick Sagritalo.

Moreson Conferencing has grown to become one of the largest global teleconferencing services.  Today, Moreson Conferencing has the experience and the knowledge to help our clients reach their teleconferencing needs, while offering unsurpassed individualized personal service. For more info, please contact Mark Jackson.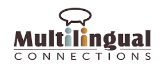 Multilingual Connections is a boutique, woman-owned company that offers translation, transcription and interpretation services. Its language and culture experts help companies engage and expand their multilingual audiences - local, national or global. For more info, please contact  Jill Bishop.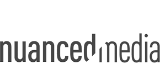 Nuanced Media offers consulting services on business development, strategic marketing, lead generation and evergreen sales funnels. The   company excels based on research, due diligence, client collaboration and most importantly, innovative thinking. The team of designers, writers, strategists, and developers follow various market trends and technological advancements to differentiate clients from the rest. For more info, please    contact Ryan Flannagan.



SolutionStream develops, designs, and delivers custom software that produces forever-happy clients. The company is a one-stop shop for all custom software application design and development, including graphic design and user interface, For more info, please contact Andy Marshall.



Tempus provides corporate clients with the best foreign exchange and international payment solutions in the industry. Whether paying invoices in foreign currency, funding foreign operations, or receiving foreign funds, Tempus helps companies manage their currency needs. For more info, please contact Phyllis Riley.



Tiempo Development creates unique, powerful software and provides supporting services for innovative, ambitious companies that require software to operate their business, or that creates software solutions for their clients. For more info, please contact Steven Lopez.

 



The Magnificent Leader's understands human behavior and its direct impact on individual, team, and organizational performance. This company offers organizational and leadership development coaching that will help you to become 'The Magnificent Leader', someone who has earned value and market relevance.. For more info, please contact Patty Azar.
 
If you want to join this group, please contact us for more information.