Multi-Metro Event
Business Opportunities in the Middle East and North Africa Region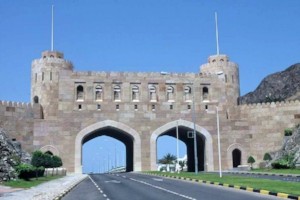 Our discussion is for exporters, importers and cross-border investors looking to be more successful in the Middle East and the North Africa region.
It's a conversation about the latest new business opportunities and economic outlook in this region. We'll share an overview and then do deeper dives in Jordan and some other specific countries
Join Global Chamber® for this important multi-metro event In-Person at any of our participant locations or virtually on ZOOM. You'll receive a zoom login... virtual starts at the top of the hour OR attend in-person at:
Metro Phoenix: Skysong, 1475 N Scottsdale Rd, Scottsdale, AZ, 7:45am-9:25am PST
Agenda
@ 45 after the hour... Gather/Network for 15 minutes
00:00 Start the Multi-Metro Globinar
Amer Nasereddin - Primus (Amman, Jordan)

Habib Amine Benabdallah - Vivo Energy (Casablanca, Morocco)

Kirk Galster - Global Advisor at Global Chamber Djibouti

Öykü Korkmaz Ataçoğlu (Istanbul, Turkey)
00:30 Q&A
01:00 End Virtual Globinar
Post Event Networking
Speaker Biographies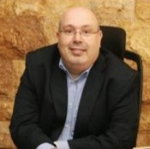 Amer Nasereddin - Co-Founder, VP and Chief Marketing Officer at Primus. With over Seventeen years of experience in the local & Regional markets, Mr. Nasereddin is an expert in business development, marketing and networking. He is also highly skilled in identifying potential market expansions, and has demonstrated this by expanding Primus' presence in Saudi Arabia, Bahrain, Egypt, Iraq, Qatar and Palestine, and training the staff at each of these locations. a regional company and market leader with a specialized focus on software solutions, consultancy and IT infrastructure services based in Amman, Jordan.His vision and foresight have contributed immensely towards Primus becoming one of the top software development companies in the Region. Mr. Nasereddin has been involved in the creation of number of companies spanning several industries and sectors. He acted as board member and co-founder of ConsultUs (2009-2012), a regional consulting firm specialized in economic growth, water, health, energy and renewable energy. He also supported the creation of one of Jordan's top copywriting and translation houses - Write Path LLC content consultants, as an angel investor and board member (2009-2013). Furthermore, he is a board member at Consultel, a leading broadcast and telecommunications company with over thirty years of market presence. Mr. Nasereddin is a member of several organizations, the American Chamber of Commerce (AMMCHAM), the Young Entrepreneurs Association (YEA), the Jordan British Society. Today, Mr. Nasereddin acts as the President Elect 2017/2018 for the Jordan Chapter of the Entrepreneurs Organization (EO) and Chairman and Sub Committee Chapter Launches for EO Global. For the past several years, Mr. Nasereddin has also been mentoring the younger generation of entrepreneurs through his voluntary association with Endeavor Jordan. He holds a BA in Business Administration with a Marketing concentration from the University of Washington in Seattle.
Habib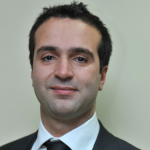 Amine Benabdallah - Convenience Retail Manager for Africa at Vivo Energy. Habib is an MBA graduate from thunderbird University, 2003. He has started his career as Marketing Manager at a rent-to-own chain (Rent- a-center) then worked for Shell in various roles and geographies. First in Morocco as convenience retail manager, then Customer center Manager for Europe in Rotterdam. Following that, he worked in re-imaging/re-positioning projects for Shell lubricants in middle-East and Central Asia out of Dubai. His current role is in Casablanca as Alliance manager for the 1800+ Shell-branded sites in Africa.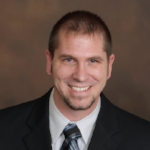 Kirk Galster - Director at Global Strategies Consulting Services. Kirk is a life long learner who loves to read and keep up on current events. His expertise in International Affairs and Global Enterprise allow him to analyze complex political, legal, cultural, and strategic issues for any organization ranging from corporations, non profits, and government entities. This along with his background in military intelligence trained in the U.S. Army, has equipped Kirk to handle a variety of issues regarding risk management and strategic decision making. Being able to analyze complex issues utilizing all sources of information or data from geographic, economic, political, or cultural interaction allows him to be competitive in any industry. Kirk interests are in economic development using market based solutions and my research has focused on violent conflict and the relationship with economics.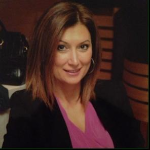 Öykü Korkmaz Ataçoğlu - Business Strategy and Public Relations Executive.
Born and raised in Istanbul. Öykü completed her undergraduate and graduate study in Istanbul University, Department of Economics. In 1999, she went to Exeter University, UK for academic research and received her master's degree in 2000, with her thesis titled as "International Capital Flows and Foreign Capital in Turkey". Öykü then worked at the Istanbul Chamber of Commerce for 13 years as Chief of Economic and Social Research Department Coordinator of Transnational Relations Department and President Advisor. She was responsible of organizing meetings and seminars; hosting trade delegations, organizing Buyers-Sellers Meetings, preparing research and reports specifically on the issues of Economic Structure of the World and Turkey; preparing Economic Report; working in preparation and publishing process of books on various sectoral and other researches; preparing speeches and briefings for the Members of the Board and for the President. Afterwards, Öykü worked as Secretary General of Turkey White Goods Industry Association (TURKBESD). She was representative of the Association at the official and private institutions in the presence of third parties. She was member of; Durable Consumer Goods Committee in TOBB (The Union Of Chambers And Commodity Exchanges of Turkey); Electricity and Electronics Industry Technical Committee in Ministry of Science Industry and Trade European Committee of Domestic Equipment Manufacturers. (CECED). She is a fluent speaker of English and German.