Multi-Metro Event
Cross-Cultural Communication in Global Business 2.0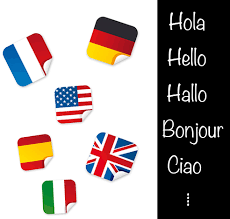 Our discussion is for exporters, importers and cross-border investors looking to be more effective in their global business.
We're speaking with localization experts who will share communication tips for doing business globally and the resources out there for companies to be more successful.
Join Global Chamber® for the second version of this important multi-metro. CLICK HERE to review and watch our first session.
Goal: Learn from practitioners and experts who are growing companies and helping businesses regarding cross-cultural topics
Who Should Attend: Executives at exporters, importers & investors - CEOs, COOs, CFOs, EVPs, business, sales, marketing.
Attend virtually from anywhere - You'll receive a zoom login. Broadcast starts 30 minutes after the event start time. Those 30 minutes are for local networking at several sites around the world including...
Metro Phoenix: Skysong, 1475 N Scottsdale Rd, Scottsdale, AZ, Building 1 - 7:30am-9:30am MST
Metro Salt Lake City: 3007 S. West Temple, Suite L, Salt Lake City, Utah - 7:30am-9:30am MST
Metro Chicago: 847 Chicago Ave Ste 250 Evanston, IL 60202 - 8:30am - 10:30am (CT)
Speakers and Biographies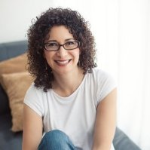 Jill Kushner Bishop - CEO of Multilingual Connections. Jill was always fascinated by language, and this love brought her to Spain, Argentina and Israel, where she studied Spanish language and culture, taught English to business professionals and researched the dialect of Spanish spoken by descendants of Sephardic Jews that were exiled from Spain in 1492. While finishing her doctorate in linguistic anthropology at UCLA, she was offered an opportunity to work as a corporate anthropologist back home in Chicago. From there, a few years overseeing language and culture programs for 130 Chipotle restaurants gave her new insight into ways of applying language in the workplace, and in 2005, Jill launched Multilingual Connections. The company originally provided language training for the workplace, but it now helps organizations understand, engage and expand their multilingual markets through translation, transcription, multimedia and interpreting services over 75 languages.
Topic: Linguistic Considerations for Global Business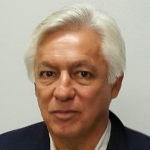 Miguel A. Trejo - Co-Founder of Total Talent, Inc. Miguel is a Human Resources executive with an international background and a strong business orientation. He has worked and lived in the United States, Latin America and Europe, which has provided him with exposure to country and regional cultures. He also has experience working in Asian markets. Miguel has been with well structured consumer goods corporations like Seagram's, Quaker Oats and Kellogg's where he consolidated his Human Resources strategic mind set and managed leading edge programs in Talent Management, Compensation, Staffing and Labor Relations and Health and Safety. He has also worked for more entrepreneurial organizations, such as Mission Foods, worldwide leader in the tortilla category, where he designed and implemented the company's global reach.
Topic: Working with Multicultural Teams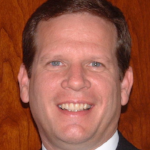 Tim Hunt - CTO of inWhatLanguage. Tim is responsible for all the design and development of Unify, The Translation Management Cloud. He brings 30 years of translation industry experience to the position and 16 years of software development management. Previously Tim was the President and co-founder and designer of Quick Request a service sensing technology for facility management. He was formerly the President of Go Natural CNG in alternative fuel vehicles focusing on natural gas powered vehicles for Freightliner and GM. He was also the general manager of North America for Certiport, who is the sole provider of Microsoft Office and Adobe certification exams worldwide. Prior to that Tim was the founder, CEO, and Chairman of the Board of Lingotek. Tim developed the algorithms for Lingotek's in context searching called the Language Search Engine. Under Tim, Prior to his foray into being an entrepreneur he supervised scripture translation worldwide in 85 different languages and 47 countries for the Church of Jesus Christ of Latter-day Saints. For 14 years, he spent 3 months of every year overseas in 40+ countries. Tim received his MBA from the University of Utah, where he was also awarded the 2002 Utah Outstanding Student Entrepreneur of the Year. He was also awarded a Top REVenue GENerator award in 2014 by Mercato Partners, Silicon Valley Bank and Diversified Insurance Group.
Topic: Evaluating Technology and Challenges with Video Translation

Natalia Vernigora - Executive Director of Transglobal Inc. - Natalia has 20+ years in the language service industry with extensive experience in translation, localization and interpreting. In depth understanding of CAT tools and translation technology trends. Successfully masterminding new business and sales strategies that create and exceed revenue growth; executing high-visibility, transformative marketing initiatives within governments, NGOs and Fortune 500 companies. Manage and motivate Business Development teams; recruit, coach and manage sale cycles/pipelines. Focus on trends within localization and IT advances, competitive analysis and differentiating solutions across various target industries. Noted for the ability to create collaboration and efficiency within highly matrixed environments - integration of sales and operations. Successful solution architect and resource enabler for execution upon award. Strong interpersonal and communication skills – quickly build, foster, network and maintain business partnerships/relationships with clients and team. Cultivated global outlook and cultural understanding from living overseas and having traveled extensively. Fluent in Russian, Spanish and French.
Topic: Video Conferencing for Translation and Interpretation
Doug Bruhnke - CEO/founder of Global Chamber
Doug will moderate and kick-off the session with a few minutes on examples of good and bad cross-cultural communication that he's seen over his 30 years of international business.