Multi-Metro Event
Cross-Cultural Communication in Global Business 3.0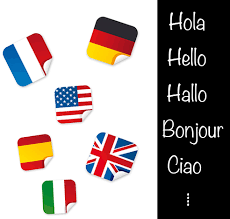 Our discussion is for exporters, importers and cross-border investors looking to be more effective in their global business.
We're speaking with localization experts who will share communication tips for doing business globally and the resources out there for companies to be more successful.
Join Global Chamber® for the third version of this important multi-metro. Watch our FIRST and SECOND editions to explore more on this topic.
Goal: Learn from practitioners and experts who are growing companies and helping businesses regarding cross-cultural topics
Who Should Attend: Executives at exporters, importers & investors - CEOs, COOs, CFOs, EVPs, business, sales, marketing.
Metro Phoenix: Skysong, 1475 N Scottsdale Rd, Scottsdale, AZ, Building 1 - 7:45am-9:15pm PST, Room 341
Metro Charlotte: 222 South Church Street, Suite 100 - Sapient Conference Rm, Charlotte, NC 28202 - 10:45am-12:15pm EST
Agenda
@ 45 after the hour... Gather/Network for 15 minutes
00:00 Start the Multi-Metro Globinar
Clivia Bettelli Baskin - CEO & Founder of Place2Place

Natalia Vernigora - Executive Director of Transglobal Inc.

Tatiana Shcherbinina - President of Ruspan Communications

Todd Cornell - President of Cultur668

Israel Sanguineti - CEO of Soluzioni International
Moderator: Doug Bruhnke, Global Chamber®
00:30 Q&A
01:00 End Virtual Globinar
Post Event Networking
Speakers and Biographies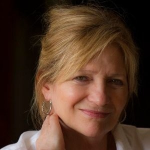 Clivia Bettelli Baskin - CEO & Founder of Place2Place - Clivia is an experienced global mobility professional working with corporations and relocation management companies to support their international projects through our destination services. Over 20 years of experience providing relocation programs across EMEA, Asia-Pacific and Americas with excellent results. Born in the United States and growing up in Europe Clivia is a Third Culture Kid that speaks 5 languages and has moved many times and traveled extensively over the years.
Topic: General Overview of Cross-cultural in Global Business.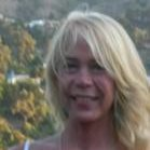 Natalia Vernigora - Executive Director of Transglobal Inc. - Natalia has 20+ years in the language service industry with extensive experience in translation, localization and interpreting. In depth understanding of CAT tools and translation technology trends. Successfully masterminding new business and sales strategies that create and exceed revenue growth; executing high-visibility, transformative marketing initiatives within governments, NGOs and Fortune 500 companies. Manage and motivate Business Development teams; recruit, coach and manage sale cycles/pipelines. Focus on trends within localization and IT advances, competitive analysis and differentiating solutions across various target industries. Noted for the ability to create collaboration and efficiency within highly matrixed environments - integration of sales and operations. Successful solution architect and resource enabler for execution upon award. Strong interpersonal and communication skills – quickly build, foster, network and maintain business partnerships/relationships with clients and team. Cultivated global outlook and cultural understanding from living overseas and having traveled extensively. Fluent in Russian, Spanish and French.
Topic: Solutions for International Meetings using Technology for Simultaneous Interpreting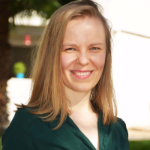 Tatiana Shcherbinina – President of Ruspan. Tatiana holds an M.A. in Linguistics and Translation Theory and has over 10 years of experience working as a translator and interpreter for major international companies and law firms. Having first-hand knowledge of translation processes and global communications needs, Tatiana founded Ruspan Communications Group. Ruspan is a world-class language company specializing in translation, document preparation and copywriting services using a customized, client-based approach for companies that value quality and precision. Various other services available through Ruspan Communication Group include transcription, transcreation, interpretation, glossary compilation, cultural and third-party consulting.
Topic: Mistakes you should avoid when ordering translation services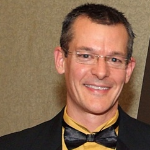 Todd Cornell - President of Cultur668. Todd is a China Expert and China Business Culture Consultant who lived and worked in East Asia for over 20 years. He possesses an above average cross-cultural skillset and is certified fluent in Mandarin Chinese. He has negotiated and managed multi-million-dollar technology transfer projects, joint ventures, and manufacturing businesses in Taiwan and Mainland China. Some of the companies he has assisted include Baskin-Robbins, Hilton International, SAS Radisson, and Corning Inc.
Topic: Cross-culture and Localization needs for working in China.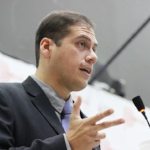 Sr. Israel Sanguineti - CEO of Soluzioni International. Israel holds a bachelor's degree in Law and Political Science, with a Master in Business Administration (MBA) from La Rioja University in Spain. He is currently pursuing a second Master's Degree in Marketing from the University of Chile. With two postgraduate degrees, the first in Human Sciences in the Diplomatic Foundation of Peru and the second as Specialist in International Trade. He has been a speaker at Promperu, the Lima Chamber of Commerce, Adex, the National Society of Industries, etc. Israel is also Professor at the Peruvian University of Applied Sciences (UPC). Israel has more than 10 years of experience in International Business, in FDI and participation in more than 50 International Fairs.
Topic: Localization When Doing Busines In Latin America
Doug Bruhnke - CEO/founder of Global Chamber
Doug will moderate and kick-off the session with a few minutes on examples of good and bad cross-cultural communication that he's seen over his 30 years of international business.