Multi-Metro Event
Get Your Global Business Ready for

Europe's General Data Protection Regulation (GDPR)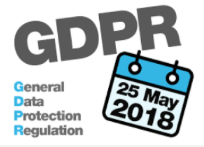 Do you have customers and partners in Europe?

Are you actively marketing in Europe?

Are you transferring EU personal data from Europe to the U.S.?
If you answered 'yes' to any of these questions, join us for a conference on Thursday, May 17th to discuss how the General Data Protection Regulation (GDPR) will impact your organization when it starts on May 25, 2018.
Failure to comply with the GDPR could result in stiff fines as high as $22 million on issues such as whether data is kept or not, who has access to data, etc.
Who Should Attend: CEOs, COOs, CFOs, EVPs of finance, sales & marketing for companies doing business in Europe.
FREE seminar for clients of Polsinelli and members of Global Chamber and East Valley Partnership (EVP-AZ members please use the code sent to you).
Attend virtually from anywhere... you'll receive a zoom login... Virtual starts at the top of the hour OR attend in-person at:
Webinar: 8-9am Pacific Time
LIVE Location in Metro Phoenix: Polsinelli, 1 E Washington Street, Suite 1200, Phoenix 7:45am-9:30am Pacific Time
Speakers in France and the UK. Attendees from around the world.
Agenda
@ 45 after the hour... Gather/Network for 15 minutes
00:00 Start the Multi-Metro Globinar
Welcome

"Handling

GDPR":

Anne Laure Galline Castel, ALG Avocat (Paris)

"GDPR Is Here": Chris Williams, Chief Executive at B60 (London)
00:35 Q&A
01:00 End Virtual Globinar
Post Event Networking
Speaker Biographies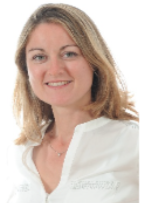 Anne-Laure Galline Castel (France) - Former corporate legal counsel at Sagem, Anne-Laure Galline Castel, a business Attorney at Law, advises companies on all legal issues related to their industrial and commercial activities in France and internationally. She negotiates and tailors all types of partnership contracts. Intervening in the fields of new technologies, intellectual and industrial property, she also intervenes to protect and value the intangible assets of the company and advice on legal protection of personal data (GDPR).
Anne-Laure is a registered certified Attorney at Law with the French courts and founder of ALG Avocat law firm.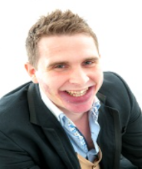 Chris Williams (U.K.) - Chief Executive at B60, Chris is the founder and Chief Executive of B60, the multi award winning enterprise mobile app development agency and management consultancy. An early adopter of technology trends of the past 15 years, Chris headed up one of the largest web and mobile companies in the UK servicing over 6000 customers before founding B60. Having spent over a decade working within the mobile space, Chris has helped hundreds of companies to deploy effective mobile strategies, driving efficiency and growth through the successful development of mobile apps. Projects have spanned 147 countries around the world and supporting a wide variety of industries. Chris and the B60 team have authored two books, Go Mobile and Mobile In The Enterprise. Aimed at executives, the books provide insights on how businesses succeed with mobile and shares strategies, practical advice alongside a number of case studies.