Multi-Metro Event:
Global Manufacturing Trends
This discussion is for manufacturers, exporters, importers and cross-border investors to learn about the global trends that companies are following when manufacturing around the globe.
We're speaking with leaders on the industry that will provide tips for your business expansion.
You may attend this event in Phoenix or from your office via zoom.
Join Global Chamber® for this important multi-metro event in-person or virtually on ZOOM to hear the latest, and to BE PREPARED.
The globinar starts promptly at the top of the hour. Physical locations start sooner to gather and network.
Attend virtually from anywhere... you'll receive a zoom login.
The virtual event starts at the top of the hour, OR attend in-person at:
Metro Phoenix: Skysong, 1475 N Scottsdale Rd, Scottsdale, AZ, Room Building 1, 7:45am-9:15am PT
Agenda
@ 45 after the hour – Gather/Network
00:00 – Multi-Metro Globinar begins
Corinne Versini - Founder & CEO at Gene's Ink

Nick LaForest - Director of Global Procurement at Flagship Global Sourcing

Ruhsan Raman - CEO of Luxe-mPire & Exec. Director of Global Chamber Dhaka

Dr.-Ing. Dirk-Alfred Lindenbeck - Chairman at Stainless Valve Company
00:35 – Q&A Session
Moderator: Doug Bruhnke, CEO/Founder of Global Chamber
Speaker Biographies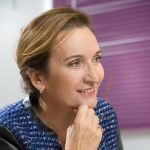 Corinne Versini - Founder & CEO at Gene's Ink. By the late 2000s, Corinne was animated by a profound conviction: printed electronics is the future of electronics. New applications (sensors, flexible displays…) will represent important growth factors for our economy. As they are based on new usages (smart cities, internet of things, autonomous vehicles, communicating clothes…), they will meet fast expanding markets. In addition, they constitute valuable aids to sustainable development, energy conservation, improving people daily lives. To contribute to the implementation of these applications and develop products that will make us move from dream to reality, Corinne decided in 2010 to leave the comfort of a major company in traditional electronics, and founded Genes'Ink, an innovative startup in the field of nanomaterials and printed electronics. In 5 years, she created a company that is now positioning Europe at the forefront of global innovation in printed electronics; they created, with the R & D dream team accompanying her, radically innovative products, and the conditions for development of applications that will change people's lives.
Topic: Innovation and Manufacturing in France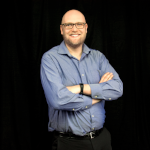 Nick LaForest - Director of Systems at Flagship Global Sourcing. Nick has been involved in various aspects of international business for over 13 years. He formally owned his own business in the technology sector for 6 years. After selling his business, he was approached by a previous client who was looking for someone to manage his Global Procurement Division. He accepted the position and joined Flagship Global Sourcing 3 years ago. When he started they were beginning to embark on a large retail roll out program. Under his leadership, that program was a huge success. Nick's responsibilities include global procurement and logistics. He also oversees the technology and marketing divisions of the company. Some of the challenges that Nick faces on a regular basis are: Communication, Budgeting and Finance, Quality Control, Supply Chain Management and Logistics. With manufactures in China and Vietnam, and business offices in UK and the US, Nick will discuss about the challenges and opportunities of establishing international manufacturing.
Topic: Manufacturing in Asia and Sourcing Internationally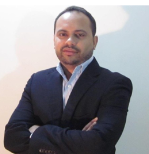 Ruhsan Rahman - CEO of Luxe-mPire and Executive Director of Global Chamber Dhaka.. Ruhsan is a goal and result oriented business professional having about 18+ years of experience. My first and foremost goal is to strive for a better achievement and attain professional excellence. I'm a business development, marketing and sales person with solid track record of professional background. I look forward to new and exciting opportunities every day. His company partners with garment manufacturing units to produce denim, woven and specialized products as well as trade excess produced items or stock lots. They have factories in Bangladesh and Sri Lanka.
Topic: Garment Manufacturing and Update on the industry in Bangladesh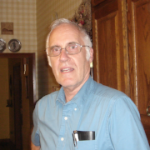 Dr.-Ing. Dirk-Alfred Lindenbeck - Chairman at Stainless Valve Company. Dr.-Ing Lindenbeck bring many years as Chairman for a group of family owned manufacturing companies that have 14 employees and a sales volume of $2.8 Million US. He holds a Ph.D. in Mechanical Engineering from the University of Hannover and has over 20 technical publications on this field. As a global business person, he is multi-lingual, fluent in German, English and Portuguese speaking, reading and writing, some knowledge of Spanish and French. In addition, he is Member of Rotary, VDI, CWTA, GBR, Greater Charlotte Chamber of Commerce, Union County Chamber of Commerce, Manufacturers Executive Roundtable, RHCC.
Topic: Emerging Global Trade Trends, A "Family Owned" Machinery Firm Perspective.
About Global Chamber

®

:
Global Chamber® is a growing and collaborating community of CEOs, executives and leaders in 525 metro regions around the world... connecting members businesses to new opportunities and advancing growth and success. Global Chamber® is a registered trademark of Global Chamber, LLC.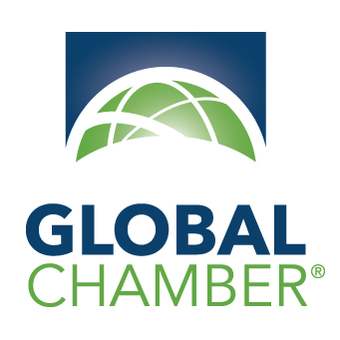 1475 N Scottsdale Rd, Scottsdale, AZ 85257, USA