Globinar en Ventas: Tus Mejores Contactos Para Ventas Están Frente A Ti
A veces, tus ventas sirven como el mejor generador de nuesvos prospectos. Es un concepto bastante fácil de entender: los clientes satisfechos brindan una oportunidad para repetir negocios y ventas complementarias. Si su producto y la experiencia del cliente son lo suficientemente fuertes, pudiera alcanzar un cierto nivel de crecimiento simplemente vendiendo nuevamente a su base de clientes existente.
Pero, ¿cómo obtiene una pequeña empresa nuevos clientes potenciales usando su actual base de clientes para obtener oportunidades agresivas de crecimiento?
En esta sesión, Zeke Wimert proporcionará consejos y tácticas viables para buscar nuevos clientes potenciales y un crecimiento significativo del mayor activo de la compañía: su base de clientes existente.
Participa de este "Globinar" en ZOOM. La información para entrar al evento será enviada una vez registrado.
Agenda
00:00 – Comienza "Globinar"
Zeke Wimert - Director of Swiftpage for Latin America
00:30 – Preguntas
Moderador: César Trabanco, Gerente de Servicios Comerciales en Global Chamber
Biografía del Panelista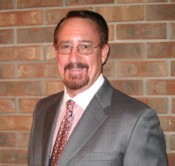 Zeke Wimert - Director for Swiftpage Latin America. Zeke has over 30 years experience as a senior executive in various high tech industries. After graduating from the United States Military Academy at West Point, he served in the US Army for almost seven years with two tours of duty in Vietnam in Project 404, Special Operations. After the Army, he started his first company representing National Semiconductor in New York and also completed a degree in Economics at SUNY at Stony Brook. Sellling his share in the company, he moved to Brazil to act as the head of a joint venture between Ford Motor Co. and National Semiconductor. This challenge led to other opportunities as Managing Director for Latin America for Motorola and later as a senior area vice president with Oracle Corporation in Brazil. He then founded Unitools, a company dedicated to Internet Banking and established this company in Latin America, Korea, China, Indonesia and Japan. In 1999, he sold this company to a major international bank and moved to California, where he was the COO of AboveNet Communications, the world's third largest IP networking company. In 2001, he founded OptiConnect, a company involved in undersea cable design, management and marketing. This company evolved into an M & A company, concentrating on buying, upgrading and selling distressed telecom assets. He was responsible for buying companies in California, Brazil, France, Turkey and Angola. Zeke has long term international experience, best business practices knowledge for high tech ventures and a strong sales/marketing background with in-depth experience in operations.
About Global Chamber®: Global Chamber® is a growing and collaborating community of CEOs, executives and leaders in 525 metro regions around the world... connecting members businesses to new opportunities and advancing growth and success. Global Chamber® is a registered trademark of Global Chamber, LLC.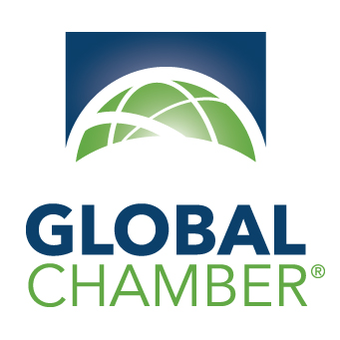 1475 N Scottsdale Rd, Scottsdale, AZ 85257, USA