Globinar on 2019: Planning for Growth and Success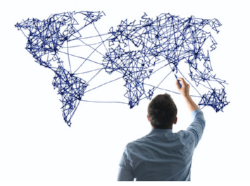 This event is for CEOs, executives and other business leaders looking to think bigger in 2019 and create more success.
We are speaking with 4 top leaders, coaches and consultants who help business executives define and achieve their goals. As the last "Globinar" of the year, join us in this discussion that will help you build a more prosperous and impactful 2019.
Attend from your office or mobile device via zoom. There will also be in-person event(s), see below.
This globinar starts promptly at the top of the hour and will last 60 minutes. The start time is 8am Pacific, 9am AZ, 10am Central and 11am Eastern.
Physical locations start 15 minutes sooner to network.
Physical locations:
Metro Phoenix: Skysong, 1475 N Scottsdale Rd, Scottsdale, AZ, Room 341, Building 1, 8:45am-10:15am MST
Agenda
00:00 – Multi-Metro Globinar begins
Marco Robert - Business Investor at Manchester Capital Ventures

Corinne Jenni - CEO of Strategati LLC (San Diego)

Kendall Clifton-Short - Principal at Purpose:Fully (Australia/Wyoming)

Alex Devereux - President and Founder of The Devereux Group (Phoenix)
00:30 – Q&A Session
Moderator: Doug Bruhnke, CEO/Founder of Global Chamber
Speaker Biographies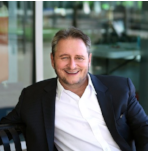 Marco Robert - Business Investor at Manchester Capital Ventures. Marco Robert is the author of the book, The Business Intervention, to be released soon. Professionally he is internationally recognized as an Inspirational Speaker & Lecturer, Turnaround Management Consultant, Corporate Board Advisor and Venture Capitalist. His clients and peers have dubbed him: "The Business Disruptor". Since the early 2000's, in his function as a consultant, he has advised nearly 500 businesses all over the world, including Africa, America, Canada, Europe and Asia. With the help of the aptly named BOSS management system he created, Marco is said to be able to pin point business solutions and rescue a business faster than any one else. Over the years he has made a name for himself as the "turnaround specialist who never fails." Every year Marco is single-handedly responsible for pumping millions of dollars of value into his clients' businesses in the form of increased sales & profits, job creation and business valuation. Marco Robert is a true citizen of the world. For the first five years after college, he worked in Canada and in the Bahamas to gain experience and muster the confidence to start his first business. From there he moved to Guatemala in Central America where he opened two restaurants. Later, after selling his restaurants, Marco started a private equity investment company, and soon moved to Puerto Vallarta, Mexico, enjoying a beach lifestyle while running his business. Starting in 2001, he began visiting California's Silicon Valley on a regular basis. The charms, climate and entrepreneurial spirit of Northern California soon seduced him. So, in 2004 with a partner, he started a management consulting firm and began helping local Californian businesses grow and thrive. As soon as the word got out about the kind of successes his clients were having, Marco got head-hunted to collaborate on larger consulting projects with a national consulting firm. Over the years he has collaborated with several such large firms on business projects all over the world. In 2016, with a partner, he formed his latest business; a Silicon Valley boutique venture capitalist firm.
Topic: Getting Ready for New Thinking in 2019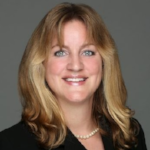 Corinne Jenni - CEO of Strategati, LLC. Dr. Corinne Jenni is a strategy and management consultant at Strategati LLC helping small/medium businesses formulate and implement strategies for an uncertain, unpredictable, and often turbulent environment. Strategati's focus is to uncover inefficient processes, strategic misalignment, and management capability gaps and provide the client with a customized strategy with results-oriented operation and aligned management capabilities for a sustainable and successful future. She is a trusted advisor to many small/medium business owners, CEOs and their top-management teams, and a facilitator of strategic planning workshops and seminars. Having grown up in Switzerland, worked in international commodity trading/shipping, taught in MBA programs, and traveled the world, Dr. Jenni brings a unique perspective and bilingual language skills (English/German) to her work. She got her DBA in Strategic Management and since has authored/co-authored several articles and book chapters on strategic management, executive behavior, management capabilities and small business management. In 2017 and 2018, Dr. Jenni won International Business Awards and Stevie Awards for Women in Business ("Female Solo Entrepreneur of the Year" and "Woman of the Year"). In addition to serving on the Editorial Board of two academic journals; she is an active member of IMC USA; a member of the San Diego Regional Chamber of Commerce; as well as a mentor and workshop presenter for SCORE San Diego.
Topic: Reevaluate Your Strategy for 2019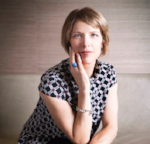 Kendall Clifton-Short - Principal at Purpose:Fully (Australia/Wyoming). Kendall works with purpose driven organizations (or those seeking to become more purpose-driven) and leaders to re-imagine impact, and embed purpose as a pathway to increased growth and profitability. She specializes in helping organizations and teams adapt and rethink they way they lead and do business in response to our changing world: exploring impact as a pathway to growth and innovation, adapting to change quickly, harnessing the potential of their team in powerful ways, and rethinking the way they operate in systems. She believes in today's changing world there is a growing need for leaders to explore new ways of doing business and new ways of leading that change. And when she's not working she can be found mucking around in the bush with her three kids, asking questions about how we can build and promote a more equitable and sustainable world.
Topic: Success with a Purpose Driven Strategy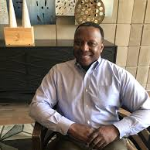 Alex Devereux - President & Founder at The Devereux Group. Alex Devereux's remarkable 32-year career of providing strong direction, expert advice, training and consulting, is only highlighted by his continuing quest to find the keys to high performance success for clients. Always a problem-solver, Alex is known as an effective mentor and knowledge manager who advocates human potential development, knowledge retention, and collaboration. Because of his clear understanding of modern business issues, the desire for executives to build a breakout company with exponential results, and the changing technological landscape disrupting many industries, Alex developed a strategic approach called The Devereux Method. Unlike some approaches that require a company to change personnel or insert an entirely new system, Alex uses an intuitive and systemic approach that preserves the integrity of an organization's processes, procedures, and personnel. As an executive and corporate consulting firm, The Devereux Group works with corporate executives, owners, managers, and sales teams from coast-to-coast, Hong Kong and London, to bring more strategic intention into an organization. As an entrepreneur himself, he launched and managed three successful businesses ranging from management training to direct response video production, and has worked with clients in media and entertainment, fashion, construction, education, hospitality, nonprofit and more.
Topic: Critical Thinking on Strategy and Success
Moderator: Doug Bruhnke - Founder/CEO of Global Chamber®. Doug is founder/CEO of Global Chamber®, the only chamber of commerce in the world that is located in hundreds of locations and that helps members grow anywhere and everywhere. The mission is to make doing business across metros and borders as simple as selling across the street through warm connections, events, AI and more. Doug was born in Mt. Kisco, New York and is a two-time expat with Dupont in Tokyo and Singapore. He has worked in every market segment and has traveled to 60 countries. Doug is a member of the Arizona District Export Council and a regional advisor for U.S. Global Leadership Coalition.. He has a B.S. in Chemical Engineering from University of Utah and an EMBA from Michigan State University.
About Global Chamber®: Global Chamber® is a growing and collaborating community of CEOs, executives and leaders in 525 metro regions around the world... connecting members businesses to new opportunities and advancing growth and success. Global Chamber® is a registered trademark of Global Chamber, LLC.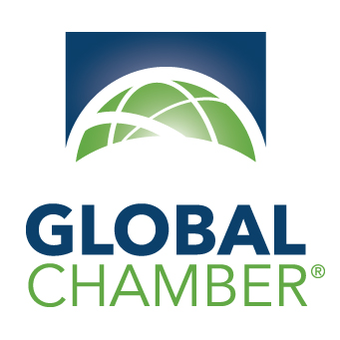 1475 N Scottsdale Rd, Scottsdale, AZ 85257, USA