Multi-Metro Event
Globinar on Cross Cultural: Hosting International Visitors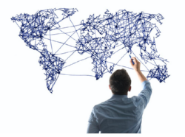 Join us for a discussion on Jul 31st to gain tips on hosting international visitors to your business..
We've gathered experts in protocol to share tips on everything from how to set up the visit, how to impress your visitors when they're there and how to follow-up..
Who Should Attend: CEOs, COOs, CFOs, EVPs of finance, sales & marketing for companies doing business across metros and borders.
Attend virtually from anywhere... you'll receive a zoom login... starts at top of the hour.
Skysong in Scottsdale - Building 1475, Room TBA
Agenda
@ 30 before the hour... Gather/Network for up to 30 minutes
00:00 Start the Multi-Metro Globinar (8am Pacific, 11am ET)
Melissa Werner is Director in the Office of University Events and Protocol; Director of University Ceremonies and a Protocol Officer at Arizona State University. She is the co‐ founder of the North American Association of Commencement Officers (NAACO) and serves as the Vice President, Events for Protocol & Diplomacy International‐ Protocol Officers Association.
Melissa has presented educational sessions at a number of conferences on protocol and graduation‐related concerns. She consults with colleges and universities in the US and Canada on commencement and the graduation process. She currently team teaches a special events programming class through the ASU College of Public Service and Community Solutions.
Melissa is a Certified Special Events Professional (CSEP) and holds a Bachelor's degree in Journalism and Public Relations from the Walter Cronkite School of Journalism and Mass Communication at Arizona State University and a Master's degree in Educational Leadership from Northern Arizona University. She completed training as a Protocol Officer through the Protocol School of Washington®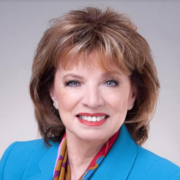 Gloria Petersen, CPP, is founder/president of Global Protocol, Inc. Her dynamic presentations have inspired audiences for over 30 years to handle professional and social situations with class and finesse. Gloria is a graduate of the Protocol School of Washington® and other certifications include The Professional Image Institute, Dale Carnegie, and The Leadership Institute. Gloria is a renowned Certified Protocol Professional and author of The Art of Professional Connections, a four-guidebook series with companion Subject Matter Expert (SME) training modules. Her clients range from Fortune 100 companies to emerging entrepreneurs. Gloria hosted the FOX television series, "Image of Success," served as etiquette judge on The Learning Channel, and has served as an expert on numerous radio and television shows. She has also published articles and served as a contributing columnist for magazines, trade publications, and corporate newsletters.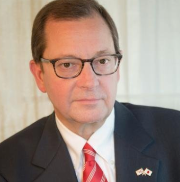 Mark Jackson is Honorary Consul General of Japan (Birmingham) and Global Advisor for Global Chamber Birmingham (Alabama). Mr. Jackson began his career in teleconferencing in 1991. After working for others in the industry, Mr. Jackson established Moreson Conferencing in 1996 in a toolshed in his parent's driveway. Moreson has grown to provide reliable and cost effective teleconference services in over 65 countries. In 2015, he launched his newest company, Clarity Global Health Systems. Clarity's purpose is to design, develop and launch a global health information exchange that will allow quick and accurate access to patient healthcare data, Due to his considerable influence within the Alabama business and political community and his efforts on behalf of Japan, he was named Honorary Consul General of Japan in July 2014. In this capacity, he has worked to strengthen relations between the United States and Japan; playing a part in the 2015-2016 SEUS Japan conference and the refurbishment of the North Alabama Japanese Garden in Huntsville, Alabama. Mr. Jackson received the 2017 Samuel Ullman award for exemplary service to the Japan-Alabama relationship. Honorary Consul General Jackson was appointed to the position of Country Representative for Japan by Sister Cities International in December 2016.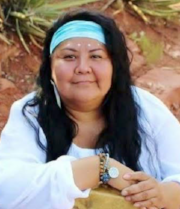 De Alva Ward is a Hopi/Paiute Shaman and Spiritual Teacher of Arizona. Her Hopi name is Dawa Mana, which means Sun Maiden. Her clan relations are Butterfly and Badger. As an indigenous practitioner, she incorporates her cultural practices to provide life purpose guidance, spiritual transformation, and energy work for the physical body. She will be sharing Native American Indian protocol considerations that should be respected when being received as a guest at a meeting or event.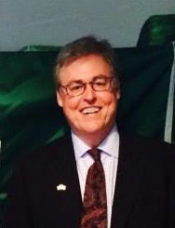 Doug Bruhnke is the founder of Global Chamber®, leading growth around the world.. In over 30 years of cross border business, he's seen plenty of good hosting of visitors and bad. He is a two-time expat with the Dupont Company (Tokyo & Singapore) and has worked in nearly every global market segment with travel to over 60 countries. Now Global Chamber® is in 195 countries... everywhere! He is a member of the Arizona. District Export Council, past president at Global Ties AZ and regional advisor for U.S. Global Leadership Coalition. Doug has a B.S. in Chemical Engineering from University of Utah and an EMBA from Michigan State University.