Globinar on Leadership: Generate More Impact and Success in 2019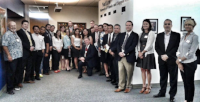 This event is for business leaders looking to improve their managerial and leadership skills in order to obtain better business results while creating additional impact.
We're speaking with expert business coaches on leadership to provide you with tips to expand your leadership capabilities to generate more positive results for your business.
Attend from your office or mobile device via zoom. There will also be in-person event(s), see below.
This globinar starts promptly at the top of the hour. Physical locations start 15 minutes sooner for networking.
Physical locations:
Metro Phoenix: Skysong, 1475 N Scottsdale Rd, Scottsdale, AZ, Room 352, Building 1, 8:45am-10:15am MST
Agenda
00:00 – Multi-Metro Globinar begins
Stephanie Qualls - President/Founder of Hawk's Ridge Associates (Puerto Rico)

Gary Covert - Founder of Gary Covert Consulting (Phoenix)

Michael Tucker - Founder at Tucker Strategic (Tucson)

Susan Gitenstein Assadi - Co-founder and Chief Media Strategist at GAPR

Monique Daigneault - Founder of MD Consulting (Phoenix)
00:30 – Q&A Session
Moderator: Doug Bruhnke - founder/CEO of Global Chamber
Speaker Biographies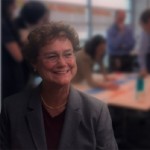 Stephanie Qualls - President and Founder of Hawk's Ridge Associates. Stephanie's passion is working with clients to help them create an exciting vision of a high-performance future, and to bring that vision to life. She is a consulting and coaching professional with over thirty years of business experience, including a mix of consulting, industry line leadership, and international staff roles in the manufacturing and energy and chemical industries. For the last twenty years, she has coached leaders to realize business performance improvement through leadership development and performance coaching combined with implementation of complex results-focused programs including project execution, integrated supply chain management, maintenance planning and scheduling, asset effectiveness, and major cost reduction applying Operational Excellence and process improvement management systems, and program management. Stephanie's industry experience includes Manufacturing, Oil & Gas, and Chemical sectors, having helped clients to improve safety, reliability, production quality and throughput, cost, supply chain performance, contractor management, and project execution within the U.S. and in a range of international locations including Singapore, Tokyo, Equatorial Guinea, Thailand, Colombia, Brazil, Trinidad, South Africa, France, the United Kingdom, and Canada.
Topic: Emotional IQ & the 4 Fields of Performance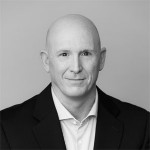 Gary Covert - Founder of Gary Covert Consulting. Gary is an esteemed business leader, Gary received his BA in Japanese from Arizona State University and Masters in International Management from ASU's Thunderbird School of Global Management. Gary has differentiated himself as a thought leader in international business. He has been involved in business development and sales teams and has extensive experience with an array of assessments and models, including proprietary approaches. He is a leader who has helped other leaders succeed. His passion for growing businesses and seeing people living to their full potential drove Gary to launch Alpha Performance Coaching in 2013. In 2018, he rebranded to Gary Covert Consulting to encompass all of the aspects of what he is able to provide to his clients. Prior to becoming a consultant, Gary held a number of business-development positions with global technology organizations. His industry experience outside of consulting includes mining, manufacturing, semiconductor, data storage, flat-panel displays, and thin-film-deposition processes. Gary was recognized as the first non-Japanese person hired to lead outside sales efforts for a Japanese company, where he established and supported key strategic partnerships that resulted in millions of dollars of new revenue growth through existing and new products. Gary is excited to help clients in tangible ways. Through his work, he has found that many leaders feel isolated and lacking resources. Asking what is perceived as "dumb" questions in the corporate world can be a career limitation, so by putting himself in his clients' corner, he enables them to flourish.
Topic: Leadership Considerations in 2019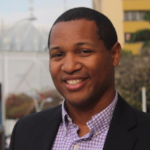 Michael Tucker - Founder at Tucker Strategic. Through his company, Michael consults, advises and coaches others who want to achieve goals that are important to them. He works side-by-side with visionary entrepreneurs and investors to accomplish business expanding and life-enhancing tasks and personal initiatives. Together with his clients, Michael rediscovers harmony and "flow" for their business and their life.
Topic: Leadership in Business and the Community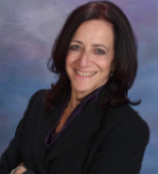 Susan Gitenstein Assadi - Co-founder and Chief Media Strategist at GAPR. Susan co-founded GAPR in 1992, a PR firm with an emphasis on expert and thought leadership campaigns. She is a highly respected national media strategist who helps her clients to be promoted to the national media, weaving in compelling stories that resonate with top media outlets. Her campaigns catalyze her clients into leaders of their respective fields. Susan also has over four decades representing non-profits, leading public companies and subject matter experts. Her firm's campaigns are fresh, creative, tech savvy, and innovative, a cocktail that engenders powerful results. She co-founded Safed House, a non-profit, that provides a welcoming place for refugees and recent immigrants to share their stories.
Prior to founding her own PR firm, Susan was the publicist for PBS MacNeil/Lehrer NewsHour, She received a Master's Degree in Fine Arts from New York University, and obtained a Bachelor's Degree from Washington University in St. Louis, Missouri.
Topic: How you Communicate your Leadership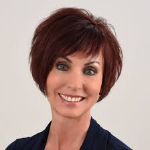 Monique Daigneault - Founder of MD Consulting. Monique Daigneault is a seasoned Human Resources professional who brings to the table over three decades of corporate and entrepreneurial experience. As an executive coach and dynamic facilitator, Monique is known for her directive, yet collaborative, approach to leader development. She has the unique ability to build immediate trust and quickly get leaders into alignment with their true values and desired direction. Monique has developed an enhanced intuition based on years of corporate lessons learned and, coupled with her strong listening skills, guides leaders to solve their core pain points, be more influential, and have a higher impact in their organizations. Leaders benefit from practical and behavioral changes that are sustainable and measurable. Monique coaches senior leaders who want to increase their executive influence so that they can lead by example and have a higher impact on their team and within their organization. She is committed to working with those who are technically superior but need to improve their soft skills.
Topic: 7 Behaviors That Put Your Leadership at Risk
Moderator: Doug Bruhnke - Founder/CEO of Global Chamber®. Doug is founder/CEO of Global Chamber®, the only chamber of commerce that helps members grow anywhere and everywhere from hundreds of locations around the world. Our mission is to make doing business across metros and borders as simple as selling across the street, through warm connections, events, information, technology and more. Doug was born in Mt. Kisco, New York and is a two-time expat with Dupont in Tokyo and Singapore. He has worked in every market segment and has traveled to 60 countries. Doug is a member of the Arizona District Export Council and a regional advisor for U.S. Global Leadership Coalition.. He has a B.S. in Chemical Engineering from University of Utah and an EMBA from Michigan State University.
About Global Chamber®: Global Chamber® is a growing and collaborating community of CEOs, executives and leaders in 525 metro regions around the world... connecting members businesses to new opportunities and advancing growth and success. Global Chamber® is a registered trademark of Global Chamber, LLC.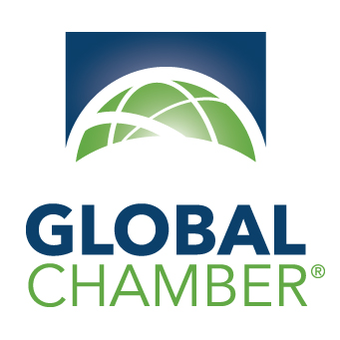 1475 N Scottsdale Rd, Scottsdale, AZ 85257, USA