Join our globinar to help leverage what you already know, and apply your knowledge to be a more effective and consistent global leader.
This event is in-person in Scottsdale at Global Chamber (details in your RSVP response and reminders) and via zoom from anywhere in the world.
Time:
June 11th, 5pm Pacific (8pm Central, 8pm Eastern time)

June 12th, 8am in Manila
In this globinar between Manila and the US, Dwaine discusses "Documenting - How You Lead and Manage – and how it accelerates communicating and performance for Executive Teams".
In addition, Dwaine is part of a discussion in North America and Asia with Jon Kaplan, Founder and President of TeleDevelopment Services and moderator Colin Christie, Executive Director of Global Chamber® Manila.
Learn about:
How to document the way you lead and manage to attain business excellence

How to connect and align your team, create and prioritize strategic initiatives, measure your goals and consistently leverage your customer focus

The right online tools to guide your leadership and execute your plans
Featuring Dwaine Canova, author of the "A Framework for Leading™" series, and "Overcoming the Four Deceptions in Career Relationships, and Jon Kaplan, Founder and President of TeleDevelopment Services, and moderated by Colin Christie, Executive Director of Global Chamber Manila.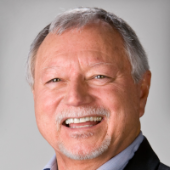 Dwaine Canova
CEO, Zynity, LLC and Framework for Leading Institute
Mr. Dwaine Canova is an accomplished international entrepreneur and a holder of an MBA degree at the Wharton School in Pennsylvania. He believes in leadership development, and leveraging information to improve customer acquisition, retention, and service.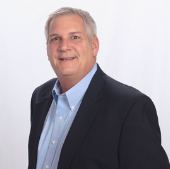 John Kaplan
President, TeleDevelopment Services
Jon is the Founder and President of TeleDevelopment Services, a pioneer in providing consulting services and solutions to the world's biggest companies, helping them achieve their outsourcing and offshoring objectives for a quarter of a century. He is in charge of the overall direction of TeleDevelopment by initiating partnerships, generating new businesses, and shaping company culture. He is a recipient of numerous industry awards, including two ATA Telo Awards for Excellence in Telemarketing, and an award for Customer Contact Excellence from Customer Interface magazine.