Multi-Metro Event
Managing Risk in Global Business
Our discussion is for exporters, importers and cross-border investors looking to be more successful in mitigating risks while expanding globally.
We're speaking with experts who will share tips on how to better deal with global risks and provide an insight on the most common uncertainty that can be found when doing business abroad.
What can your company do differently in new markets to better manage risks?
Join Global Chamber® for this important multi-metro event In-Person at any of our three participant locations or virtually on ZOOM.
Goal: Learn from practitioners and experts who are growing companies and helping businesses regarding the risks on doing business in foreign markets
Who Should Attend: Executives at exporters, importers & investors - CEOs, COOs, CFOs, EVPs, business, sales, marketing.
Attend virtually from anywhere... you'll receive a zoom login... *Virtual starts on top of the hour.
OR attend in-person at:
Metro Phoenix: Skysong, 1475 N Scottsdale Rd, Scottsdale, AZ, Room 352 Building 1, 7:45am-9:15am MST
Metro Baltimore/DC: Tempus, 1201 New York Avenue, Suite 300, DC 2005 - 9:45am-11:15am EST
Agenda
@ 45 after the hour... Gather/Network for 15 minutes
00:00 Start the Multi-Metro Globinar
CEO Experience: Anurag Kumar, from iTexico - What Risks Are We Facing?

Meredith Wilson, Emergent Risk International - Top Three Risks to Global Trade in 2018 (China, NK and NAFTA)

Mike Kelly, AHT Insurance - Protecting International Staff and Travelers

Trevor Jones, Lynx Global Intelligence - What in the World is A.I. for Global Risk.

Phyllis Riley, Tempus - Payment strategies to mitigate risk when going global

Leighton Weston, Creditsafe - Global Data & Compliance
00:30 Q&A
01:00 End Virtual Globinar
Post Event Networking in 3 Locations
Speakers and Biographies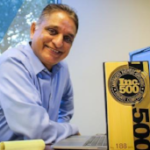 Anurag Kumar - CEO & Co-Founder of iTexico. Anurag is an experienced global technology and management professional with a talent for finding innovative solutions to complex business problems and building and growing businesses. He is skilled at forming and managing globally distributed teams and motivating them to focus on customer needs and revenue generating activities. Anurag has extensive experience working with and for companies that range in size from the Global 500 to pre-investment startups. As an entrepreneur, He has started 5 high-tech companies, including MSC, UniComp, venture-funded MediaPrise, Connectione and now iTexico. Anurag has held leadership positions at TCS, KPMG, IBM and Dell. He was the CEO of two India-based services companies, Cressanda and Shergroup India. He is a former Vistage Small Business CEO Chair. He holds Engineering degrees from IIT Delhi and Wayne State University and an MBA from Michigan State University.
Topic: What Risks Are We Facing?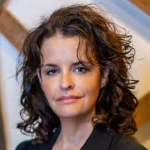 Meredith Wilson - CEO & Founder of Emergent Risk International. Meredith serves as a political risk and intelligence advisor to executive management and government and has 20 years experience in international environments, the energy sector, major corporations and the US intelligence community. Before founding Emergent Risk International, Ms. Wilson worked at the Pentagon for the US Defense Intelligence Agency. In 2007 she moved to the private sector to build a strategic intelligence program at ConocoPhillips. Subsequently she worked in regulatory affairs before moving on to Kosmos Energy to develop a political risk program. She served as a business intelligence advisor to the National Intelligence Officer for Science and Technology and regularly provides briefings to executives and members of the USG and US military. She has a Bachelor's Degree in International Relations and a Masters Degree in History. Ms. Wilson has lived and worked in Australia, the UK, Ireland, Vietnam and Malaysia. She also has extensive experience working in the Middle East and Africa and speaks Indonesian and Malay.
Topic: Top Three Risks to Global Trade in 2018 (China, NK and NAFTA)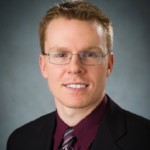 MIke Kelly - International Risk Consultant at AHT Insurance. Mike holds a B.A. in Economics and History from the James Madison University and has dedicated most of his career to help employers their international employees and traveling staff are protected and legal duty of care is met. In terms of Risk Management, he has dealt with clients in over 80 countries and can help with legal compliance and security planning in order to mitigate the risks that can vary greatly from white collar crime to war and terror.
Topic: Protecting International Staff and Travelers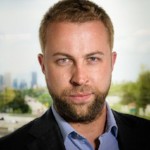 Trevor Jones - Co-Founder at Lynx Global Intelligence. A Colorado native, Trevor's background includes consulting and research on terrorism and humanitarian issues. He has presented his research on complex adaptive systems to the United States Department of State. He has served as a Fellow at both the Denver Council on Foreign Relations and Secretary of State for Colorado. He sits on the Board of the Global Chamber Denver and is a member of the International Association of Genocide Scholars. Trevor holds a BA in Psychology from Tulane University in New Orleans and an MA in International Security from the University of Denver, in addition to a certification in Humanitarian Action at Duke University in Geneva, Switzerland.
Topic: What in the World is A.I. for Global Risk.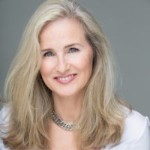 Phyllis Riley - Director of Business Development at Tempus. Phyllis is a professional that focuses on strategic market initiatives. Over her nine years career with Tempus, she has held a variety of senior sales roles in addition to managing, recruiting and training of new sales staff. She has worked with a number of industries to understand their unique needs and to deliver value-added solutions to help them navigate global currency markets efficiently. Phyllis is a member of the President's Circle, which recognizes sales excellence at Tempus.
Topic: Payment strategies to mitigate risk when going global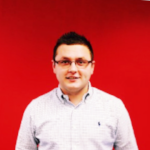 Leighton Weston - Global Accounts Director at Creditsafe USA. He specializes in global due-diligence for companies trading overseas. Leighton's clientele in the US are companies that work business to business. Where there is risk, there is a need for risk mitigating data. Creditsafe works with all size companies but Leighton specializes in working with large multi-nationals. He originally comes from the UK but has worked in several of Creditsafe's global locations supporting their large customers. He has been with Creditsafe for 10 years and studied at Cross Keys College in South Wales, UK.
Topic: Global Data & Compliance
Moderator - Doug Bruhnke, CEO/founder of Global Chamber