Multi-Metro Event
Grow Globally: Food, Beverage and Agri-Business
Our discussion is with leaders in agribusiness who will discuss the current state of the market and their tips on opportunities for others to grow globally. This event is focused on agri-businesses including food and beverage in the Americas and globally.
Join Global Chamber for the next multi-metro events in person or via zoom.
Goal: Hear from leaders on current challenges and opportunities for growth
Who Should Attend: CEOs, COOs, CFOs, EVPs of finance, sales, marketing and more.
Attend virtually from anywhere... you'll receive a zoom login... OR attend in=person at at any of these metros Lima, Indianapolis and Phoenix. In those locations, please arrive 30 minutes earlier for registration and networking.
Speakers
Jean Ekobo, President at Bionovelus, Inc
- Attending 8am at Skysong, 1475 N Scottsdale Rd, Building 1, Room 341, Scottsdale, AZ 85257
Gina Sheets, Sr. Fellow at Sagamore Institute
- Attending 11am at Sagamore Institute, 2902 North Meridian Street, Indianapolis, IN 46205
David Geisler, CEO/General Counsel at Vertical Innovations
- Attending virtually from Springfield, Illinois
Ricardo Vanella, Global Advisor, Global Chamber® Buenos Aires
- Attending at noon in Buenos Aires
Javier Silva, Sr. Executive of Agriculture Development, PromPerú
- Attending 10am in Lima at Global Chamber® Lima
Moderator: Doug Bruhnke, CEO and Founder, Global Chamber®
Biographies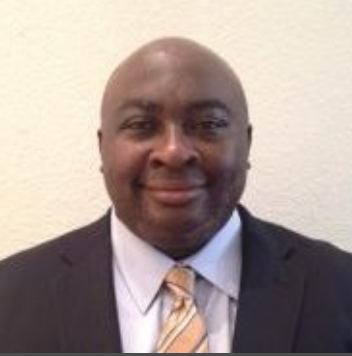 Jean Ekobo is the Founder of BioNovelus, Inc. (US OTC Pink: ONOV), a BioTech company that aims to develop a portfolio of green solutions for many applications. The solutions address major global challenges: food safety and supply, and water safety and supply. BioNovelus' vision is to answer critical environmental problems by replacing harmful chemicals with our eco-friendly and profitable technology to aid our planet. The firm is determined to help coffee growers keep the better tasting strain of the Arabica plant by fighting coffee rust with their "green", biodegradable product - not only better for our environment but for people who enjoy the rich flavor that comes from organic coffee beans. BioNovelus' primary target market is the $100Billion* plus, annual, worldwide, coffee industry. Coffee Rust is a devastating fungus attacking the Arabica plant, currently, the coffee industry's greatest threat.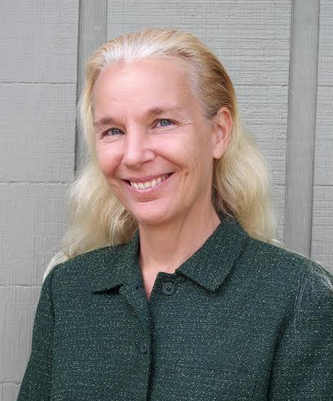 Gina Sheets is Senior Fellow at Sagamore Institute in Indianapolis, and recently transitioned back to Indiana after living five years in Liberia with her husband. There they built the School of Agriculture and Liberia's first Agriculture Research Center on the campus of Liberia International Christian College, where she served as Vice President, the Administrator, and instructor of agriculture, business, math and development courses. Prior to Liberia, Gina was the first appointed Director of the Indiana State Department of Agriculture (ISDA) for now Vice-President Mike Pence. Gina has worked in economic development for over 20 years on large international deals, and has owned many small businesses with her husband, including the farm where they live.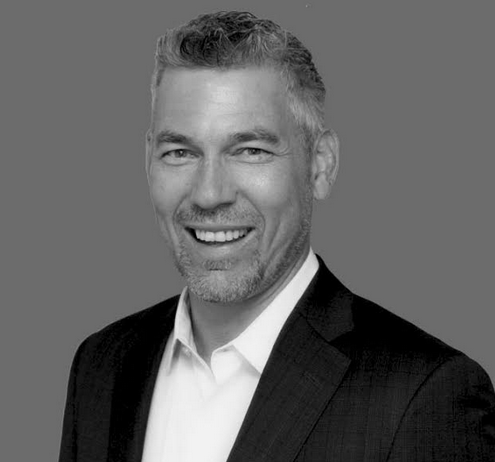 David A. Geisler II is CEO and General Counsel for Vertical Innovations, David is responsible for the day to day operations focusing primarily on the development of the operations team and securing projects for continued development. David leads the firm's efforts in working with both public and private entities in present and future target markets. He brings a blend of private practice and in-house counsel experience, serving as counsel to clients ranging from large theme park/family entertainment operators, to restaurant management companies, to real estate developers, to commercial lending institutions, David has been exposed to almost every aspect of business and law, and he is motivated by the opportunity to make a substantial impact on the growing issue of food scarcity and security and to lead the way in the "farm to institution" market. Forming the firm's foundation at the local level and creating a vision for national and global expansion is a critical focus. He obtained his Juris Doctorate from University of Missouri-Columbia and his B.S. in Political Science from Southwest Missouri State University.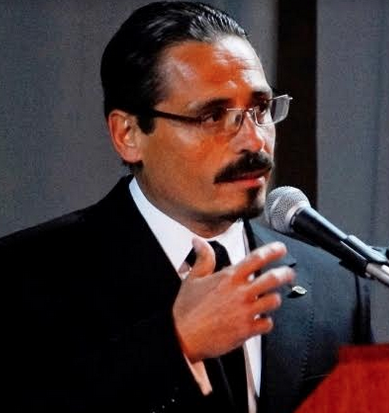 Ricardo Vanella is Global Advisor for Global Chamber® Buenos Aires. He is a global specialist in strategic positioning, international marketing and business development, with almost 30 years of experience providing consultancy services for corporations, multilateral organizations, and NGOs around the world. He has counseled many private companies in a wide variety of industries, and held different management positions. Ricardo is an experienced orator and speechwriter, author of books, case studies and articles on a wide range of fields. He has also been a producer and presenter of TV and radio shows, and is frequently invited to lecture at universities in the Americas and Europe. He is the chair professor of International marketing and strategic positioning at the International Master in Food Technology, at the University of Buenos Aires (UBA) as well as professor of Strategic intelligence at the Catholic University of Argentina (UCA). Ricardo is a U.S. Department of State alumnus and a William Perry CHDS alumnus at National Defense University, U.S. Department of Defense. He is the founder of the Argentine-American Network for Leadership as well as of IANAmericas, the Inter-American Network of Alumni Associations from U.S. exchange programs. He is also the first non-American Board Member of Global Ties U.S. and a Board Member of the Inter-American Defense College Foundation. He has a degree in Law (State University of Cordoba, Argentina), an MBA from Bocconi University (Milan, Italy) and a specialization in International Business at the American University of Paris (France). The Government of Italy awarded Ricardo as "Knight of the Star Order."
Javier Silva of Prom Peru is an agro-industrial engineer with specialization in Agricultural Exports. Currently, he is responsible for the development of new methodologies and training programs on market access requirements of countries with sustainable economies. He also oversees and supervises the programs developed in PROMPERÚ. His responsibilities include the constant updating of the Access Requirements Guidelines that applies for food products in international markets, which are shared on the PROMPERÚ website and currently cover 15 different country markets. Mr. Silva is also responsible of all the steps and procedures related to the information collection and the research for development and future updates for the new PROMPERÚ tool websites: "Requisitos de Acceso a Mercados (RAM)" and "Plaguicidas LMR". Mr. Silva has been recently certified as a Lead Instructor by the Food Safety Preventive Controls Alliance (FSPCA) of the Illinois Institute of Technology, empowered to instruct and train Qualified Individuals in Preventive Controls to properly comply with new U.S. food market regulations and the so-called Food Safety Modernization Act (FSMA).
Moderator: Doug Bruhnke, CEO/founder at Global Chamber® - Doug is CEO/founder of Global Chamber®, helping companies grow more effectively across metros, cross border and globally. Doug is from Mt. Kisco, New York and his first international trip was to Korea in January of 1987. Since then he's been a two-time expat with the Dupont Company (Tokyo and Singapore) and has worked in over 100 countries and nearly all market segments. He's now leading Global Chamber® - which is growing in 195 countries and 525 metro areas, i.e. everywhere! Doug is a member of US District Export Council, advisor for US Global Leadership Council and past president at Global Ties Arizona. He has a B.S. in Chemical Engineering from University of Utah and an EMBA from Michigan State University.
Link: http://members.globalchamber.org/events/multi-metro-agribusiness