Multi-Metro Event
Setting Up Your Business Abroad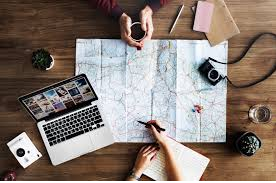 The globinar starts promptly at the top of the hour. Some locations may start sooner to gather and network.
Our discussion is for exporters, importers and cross-border investors looking to be more successfully setting up their businesses in new markets.
We're speaking with experts who will share operational tips for setting up your business in new markets.
What can your company do differently in new markets to achieve better results?
Join Global Chamber® for this important multi-metro event In-Person at any of our participant location or virtually on ZOOM.
Goal: Learn from practitioners and experts who are growing companies and helping businesses regarding establishing companies in foreign markets
Who Should Attend: Executives at exporters, importers & investors - CEOs, COOs, CFOs, EVPs, business, sales, marketing.
Attend virtually from anywhere... you'll receive a zoom login... *Virtual starts 30 minutes after the time on the event to allow for networking in locations around the world including...
Metro Phoenix: Skysong, 1475 N Scottsdale Rd, Scottsdale, AZ, Room 341 Building 1, 7:30am-9:30am MST
Metro Denver: 990 S Broadway Suite 420, Denver 7:30am-9:30am MST
Metro Chicago: Polsinelli, 150 N Riverside Plaza, Suite 300 8:30am-10:30am CST
Speakers and Biographies
Jordan Friedman - Owner of JF Global CPA. Jordan Friedman a Certified Public Accountant and owner of JF Global CPA, a Denver-based firm specializing in U.S. tax compliance and disclosure for taxpayers with global assets and business interests. Jordan's clientele includes U.S. citizens and residents with foreign holdings as well as domestic companies with foreign subsidiaries or operations. He also works with foreign investors and companies with holdings or operations in the United States. Jordan has worked with clients who reside in, or maintain assets in, over 30 countries. Jordan is a Denver native who earned his undergraduate degree in Accounting from the University of Colorado at Boulder and his Masters of Taxation from the University of Denver's Sturm College of Law and Daniels College of Business.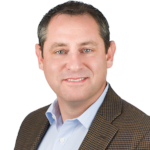 Chris Hall - Managing Director at Global Tax Network (GTN). Chris joined Global Tax Network in 2009 and serves as Managing Director of the Atlantic region and its comprehensive expatriate tax services. He has more than 20 years of expatriate tax experience in the US and UK. His analytical approach to data and straightforward manner is reflected in how he handles each unique tax or program issue - logically and rigorously until he finds the right answer. He graduated with honours from the University of Leeds in 1997 with a Bachelor of Arts degree in Economics. He is UK tax qualified and is an overseas member of the Chartered Institute of Taxation. Away from the office, Chris' young family keeps him busy, but he still tries to find time to indulge his passion for golf. A fan of most sports, his real obsession is with the trials and tribulations of Sheffield Wednesday Football Club.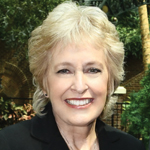 Mary Holland - Global Director at Global Payroll Management Institute. Mary Holland, CPP, has more than 20 years of experience in finance, accounting equity and payroll including international assignments and global payroll management. She has contributed her global payroll experience to co-develop two Global Payroll Management Certificate programs to educate global payroll professionals. Prior to joining the Global Payroll Management Institute (GPMI) staff, Mary chaired the Nominating and Elections and American Payroll Association (APA) Education Grant committees and served as a member of the Board of Advisors, National Speakers Bureau, and co-chair of the Strategic Payroll Leadership Task Force – Global Issues. At the local level, she has served in many positions including president with the Silicon Valley Chapter of the APA. In 2009, Mary received the Donald W. Sharper Education Grant; in 2011, she received APA's Meritorious Service Award; in 2014 the APA Special Recognition Award, and in 2016, she was awarded the Payroll Woman of the Year. Mary has been a Certified Payroll Professional since 2003.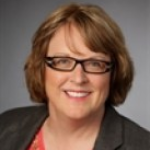 Doris Nagel - CEO at Globalocity Services. Doris has more than 25 years' experience leading cross-functional and global teams, particularly with strategic partnering, market entry strategy, change management, compliance, training, and risk management. At her previous consulting firm, she managed several key aspects of the Fenwal/Frisenius Kabi spin-off from Baxter, including a channel rationalization process. She also lead an initiative at CDW to establish its global business strategy. Her work there resulted in the company's acquisition of Kelway, its first footprint outside North America. She previously held senior positions at Baxter Healthcare, Allegiance Healthcare, and Cardinal Health, where she headed a multinational team of professionals that managed all of the company's international legal matters. During her inhouse career, she negotiated numerous technology licensing, strategic partner, and distributor and agent agreements spanning more than 75 countries, lead several acquisition, divestiture, and business integration initiatives, and helped set up offices in 45 countries. She's a graduate of the University of Kansas School of Law, the University of Wisconsin-Madison, and the University of Illinois at Urbana-Champaign. She is a frequent speaker, blogger, and podcast creator on a variety of international expansion issues, focusing particularly on channel management strategy and implementation.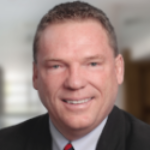 Mike Patterson - Shareholder in Polsinelli's Phoenix office. A business lawyer, Mike focuses on corporate, compliance and securities matters and has extensive experience with domestic and international mergers and acquisitions, joint ventures, strategic alliances, equity and debt offerings, foreign direct investment, EB-5 investments, general corporate matters, distribution, agency and licensing matters and market entry strategies. He regularly advises U.S. and foreign clients in connection with the establishment, structuring, and compliance of their international operations, including the establishment of international distribution networks.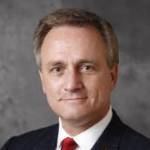 Ken Slaton - Senior Vice President, for Life and Disability insurance, at Global Benefits Group. GBG is a leading integrated provider of international benefits insurance, operating globally across more than 120 jurisdictions. GBG distributes and underwrites health, life, accident, disability, and travel insurance, with a client base that spans multinational corporations, expatriates, local high net-worth individuals, international schools, non-profit organizations and international students. GBG is a fully integrated insurance group providing services from policy sales to claims administration and servicing, and is committed to delivering high levels of customer service. Ken has more than 20 years of experience in product development and client relationship management in the individual and group life insurance market. He spent several years with American Life Insurance Company (ALICO), a former subsidiary of AIG, where he led the distribution of group life insurance products. Before joining GBG, Ken was Chief Marketing Officer for ACE Life, working with distribution methods including Bancassurance, brokers, and direct marketing. He has earned the CPCU and FLMI designations, and holds an Arizona Life License. Ken received his MBA from Barry University in Florida,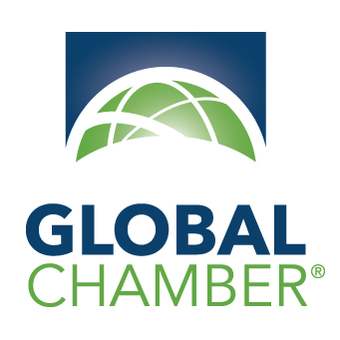 Globinar and In Person at Several Locations