Multi-Metro Event
Summer Success Series - Cross Border Sales Tips
Are you selling products or services across metros and borders?

Do you have a new product and service that can be sold globally?

Are you open to expanding sales to new regions?

Do you find yourself busier than ever, with hardly any time to be effective?

Are you looking for ways to sell more in less time?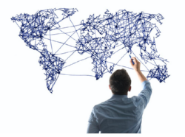 If you answered 'yes' to any of these questions, join us for a discussion on May 29th to gain tips on selling products and services across metros and borders. We've gathered the founder of Global Chamber and some successful members who may not have seen it ALL... but they've sure seen a lot! And they'd love to share what they've learned with other members.
Who Should Attend: CEOs, COOs, CFOs, EVPs of finance, sales & marketing for companies doing business across metros and borders.
Attend virtually from anywhere... you'll receive a zoom login... starts at top of the hour.
OR attend in-person at: Skysong in Scottsdale - Building 1475, Room 341
Agenda
@ 45 after the hour... Gather/Network for 15 minutes
00:00 Start the Multi-Metro Globinar
"Global Awareness" - Melissa Sanderson, VP of International Affairs at Freeport McMoRan

"Global Company, Global Clients" - Nick Stanton, Sr. Vice President Business Development at Safeguard World Int'l

"Don't Sell" - Val Macias, CEO/founder at Val-Ma Enterprises

"Working with Global Companies" - Ned Donkle, US Director of Enterprise Solutions at AFEX

"Summer Series on Protocol" - Gloria Petersen, Founder/President at Global Protocol

"Some Fundamentals" - Doug Bruhnke, Founder/CEO at Global Chamber
00:30 Q&A
01:00 End Virtual Globinar
Post Event Networking
Speaker Biographies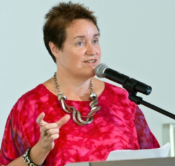 Melissa Sanderson is Vice President of International Affairs at Freeport McMoRan Copper and Gold. Melissa was previously a political counselor at the United States' Department of State, where she was a Political Officer and Charge d'Affairs at the US Embassy in the Congo. She also worked as a corporate investment advisor at Fifth Third Bank. She is an ATHENA Award winner and is involved in the community including serving as the Chair of the Arizona District Export Council. Melissa has a B.A. in Economics, a B.A. in English Literature and an MBA degree from Xavier University in Cincinnati, Ohio.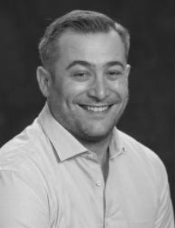 Nick Stanton is Senior Vice President of Business Development at Safeguard World International. One of the original founding guardians at Safeguard, Nick has been involved in multinational payroll for over 12 years. Since moving to the US in 2010 to help further grow the business, he has since been responsible for the creation and development of Safeguard Worlds 'Global Employment Outsourcing' Division, which helps their customers compliantly engage a foreign workforce anywhere in the world, by being the 'employer of record' of that workforce on the customers behalf. SGWI now serves over 500 customers in over 150 different countries, including brands such as Uber, Harvard and EBay.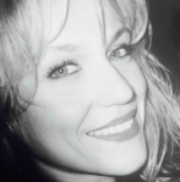 Val Macias is CEO/founder of Val-Ma Enterprises located in Nogales, Arizona USA - on the border with Nogales, Sonora Mexico. Val knows cross-border business and how to sell to companies all over the world, and across most borders! Val-Ma specializes in all modes of transportation to provide freight shipping solutions. Val-Ma Enterprises provides its customers with competitive pricing and superior logistics resources. Valeria's company serves as a liaison between individuals or companies that need shipping services and an authorized motor carrier. Val-Ma Enterprises, LLC is bonded, and licensed from the Federal Motor Carrier Safety Administration (FMCSA). They are reliable carriers for Domestic Transportation, Special equipment, temperature-control, flat racks, open tops, and dry vans.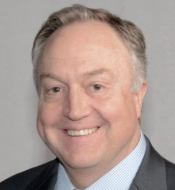 Ned Donkle is the US Director of Enterprise Solutions at AFEX. In this role, he supports the sales teams at AFEX in determining FX solutions for complex situations, hedging strategies, API integration, new services and strategic Partnerships. Ned has been in the FX industry for 24 years with sales and leadership roles at Thomas Cook, Travelex, Western Union and the past three years at AFEX. He is based in Charlotte, NC and earned an MBA from The University of South Carolina with a concentration in Marketing and International business.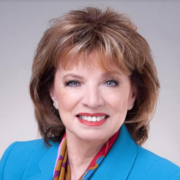 Gloria Petersen, CPP, is founder/president of Global Protocol, Inc. Her dynamic presentations have inspired audiences for over 30 years to handle professional and social situations with class and finesse. Gloria is a graduate of the Protocol School of Washington® and other certifications include The Professional Image Institute, Dale Carnegie, and The Leadership Institute. Gloria is a renowned Certified Protocol Professional and author of The Art of Professional Connections, a four-guidebook series with companion Subject Matter Expert (SME) training modules. Her clients range from Fortune 100 companies to emerging entrepreneurs. Gloria hosted the FOX television series, "Image of Success," served as etiquette judge on The Learning Channel, and has served as an expert on numerous radio and television shows. She has also published articles and served as a contributing columnist for magazines, trade publications, and corporate newsletters.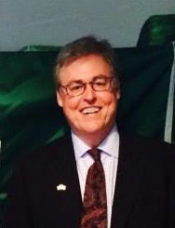 Doug Bruhnke is the founder of Global Chamber®, leading growth around the world.. In over 30 years of cross border business, he just may have seen it all... until tomorrow brings another cross border surprise! He is a two-time expat with the Dupont Company (Tokyo & Singapore) and has worked in nearly every global market segment with travel to over 60 countries. Now Global Chamber® is in 195 countries... everywhere! He is a member of a regional U.S. District Export Council, past president at Global Ties and regional advisor for U.S. Global Leadership Coalition. Doug has a B.S. in Chemical Engineering from University of Utah and an EMBA from Michigan State University.