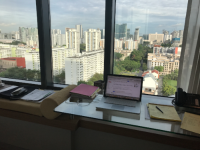 Join Global Chamber® IN-PERSON or LIVE via Zoom from the Japanese Friendship Garden in Phoenix, Arizona USA. It's a conversation about the latest new business opportunities in Asia from experts in Asia and around the world.
Metro Phoenix: Japanese Friendship Garden, 1125 N 3rd Ave, Phoenix, AZ 85003, 4-6pm PT
Metro Chicago: To be announced, 6-8pm, CT
Virtual: Via Zoom (link sent when you sign up), LIVE wherever you are.
Hear from a panel of speakers who are right in the middle of the action. We'll share an overview of the region and then do deeper dives into Japan, Bangladesh, Thailand, Malaysia, Philippines and India.
Agenda
4-4:30pm Registration/Connecting
4:30-545pm Program "New Opportunities in Asia"
5:45-6:15pm Local Connecting + Food/Drink by Hana Sushi of Phoenix
Thank you to our sponsors Japanese Friendship Garden and Hana Sushi

Speakers...
Kevin Crowell - President, Asia Business Group. Kevin provides access to new customers and markets in the US and Japan. With offices on both sides of the Pacific, Asia Business Group is bilingual, bilateral, global & local. The U.S. headquarters is based in Chicago, Illinois. For a comprehensive overview of Asia Business Group, please visit: http://www.AsiaBizGroup.com
Raihan Hadi - Global Advisor, Global Chamber® Bangladesh. Raihan specializes in business planning (currently in the tourism industry), PR, market development (real estate sector) and brand management in Bangladesh. He believes that success keeps our livelihood alive and there is no end in pursuing for more. Raihan likes fixing glitches within and outside the system and helping people, and creating new things.
James Herendeen - Managing Director / CEO, The Herendeen Group. Based in Bangkok with a team in key cities within Thailand, James and his troup are well- positioned to help companies capture new opportunities. He brands, elevates and gives them a strong presence to succeed in a variety of industry segments.
Shams Rusli - Director, Malaysian Investment Development Authority (MIDA). Shams Rusli has been working for the Malaysian Industrial Development Authority (MIDA) for more than 15 years in various departments including Life Science Industry Division, Foreign Investment Coordination Division and overseas offices. Shams is the Director of MIDA in New York since October 2016. Prior to this assignment, he was the Director of MIDA in Houston from 2014 to 2016 and Deputy Director of MIDA in Los Angeles from 2007 to 2010. Shams graduated from the University Utara Malaysia with a Bachelor of Accountancy (B.A. Honours) in 1997. He is a certified public accountant and a registered member of Malaysian Institute of Accountants. The Malaysian Investment Development Authority (MIDA) is the government's principal agency for the promotion of the manufacturing and services sectors in Malaysia.
Vinod Bhimrajka - Executive Director, Global Chamber® Mumbai. Vinod is growing the reach and membership for Global Chamber and he is also a Director in the Bhimrajka Group of companies, a family-owned business with diversified activities across plastics, rubber, and industrial coatings. Polmann India Ltd., one of the core businesses, is a leading distributor of performance polymers and chemicals in India. His experience in engaging with leading multinational companies such as Dow Chemicals, DuPont, Clariant Chemicals etc. has helped him gain extensive insight into the intricacies and benefits of doing global business and helping members leverage cross-border opportunities.
Colin Christie - Executive Director, Global Chamber® Manila. Colin is a serial entrepreneur, connector and collaborator. He serves as the Executive Director of Global Chamber® Manila, which helps member and sponsor companies grow globally through a community of CEO's, executives, professionals and students in 525 metros around the world. Colin is a pioneer in the Philippine IT/BPM industry and served as a founding board member of the Healthcare Information Management Association of the Philippines (HIMAP). Colin has practiced a life-long passion for embracing transformative technologies, spanning many industries, from manufacturing, to software, to healthcare and education. Colin is a graduate in Chemical Engineering from the University of California at Berkeley.
Moderator: Doug Bruhnke - CEO/founder of Global Chamber®. Doug is CEO/founder of Global Chamber®, helping companies grow more effectively across metros, cross border and globally. Doug is from Mt. Kisco, New York and he has been doing international business for over 30 years including being a two-time expat with the Dupont Company (Tokyo and Singapore). He's now leading Global Chamber® - which is growing in 195 countries and 525 metro areas, i.e. everywhere! Doug is a member of US District Export Council, advisor for US Global Leadership Council and past president at Global Ties Arizona. He has a B.S. in Chemical Engineering from University of Utah and an EMBA from Michigan State University.
With participation by...
Global Chamber

®

Bangkok, Thailand
Global Chamber

®

Bombay, India
Global Chamber

®

Chicago
Global Chamber

®

Dhaka, Bangladesh
Global Chamber

®

Singapore
Global Chamber

®

Kuala Lumpur, Malaysia
Global Chamber

®

Seoul, Korea
Global Chamber

®

Tokyo, Japan
Global Chamber

®

Jakarta, Indonesia
Global Chamber

®

Yangon, Myanmar
Global Chamber

®

Shanghai, China
Global Chamber

®

Pakistan
Global Chamber

®

Kathmandu
Global Chamber

®

Phoenix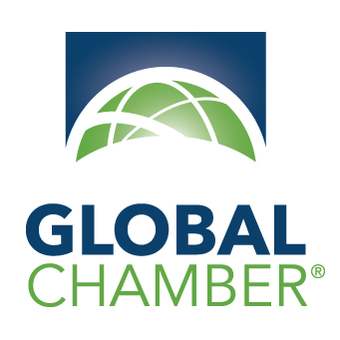 1125 N 3rd Ave, Phoenix, AZ 85003