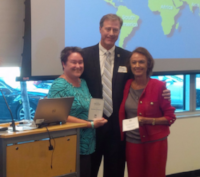 Enlightened Leaders 2018
Join Global Chamber® IN-PERSON or LIVE via Zoom as we share the new 'Enlightened Leaders' Initiative.
Today we're rolling out an initiative to help leaders identify and capture more new opportunities more effectively in 2018 in our fast-changing world.
Companies with a global mindset that are more diverse and gender balanced are more successful - and we'll be sharing the latest information on that. Women and men everywhere benefit when companies are more successful., and so we support members to be 'enlightened' in their leadership. That requires nurturing, mentoring, education and continuous adaptation.
It seems only natural that you'd build a team to represent the markets your organization serves, and so as your target market becomes more diverse, a talented and diverse team allows organizations to better understand and keep up with the needs of the market. That works in business, at non-profits and in government.
Implementation requires change, and change can be hard.
Global Chamber® "Enlightened Leaders" offers events, mentorship and other support directly and through our members to better enable success in today's world. And having women and men working together on these issues will accelerate progress.
Agenda
8-8:15am Gather
8:15 - 9:15am Discuss with Speakers
Why Gender Balance and Diversity?

Stories of Success and Inspiration

Where Do We Go From Here?

Enlightened Leaders
9:15 - 9:30am Wrap-up
Locations:
Metro Phoenix: Skysong, 1475 N Scottsdale Rd, Arizona, 8-9:30am MST
Virtual: Via Zoom (link sent when you sign up), LIVE wherever you are.
Speakers
Doug Bruhnke - CEO/founder of Global Chamber
Leila Aridi Afas - Director, International Public Policy at Toyota
Melissa Sanderson - Vice President, International Affairs at Freeport McMoRan
Susan Shultz - CEO at The Board Institute
More to Be Announced
Biographies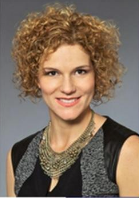 Leila Aridi Afas, Director of International Public Policy at Toyota Motor, N.A.. In her leadership role at Toyota Motor, Leila collaborates with Toyota's external affairs and corporate strategy teams to help develop and advocate positions on global issues, as well as monitor and report on geopolitical trends impacting the mobility industry by working with Toyota's global consulting firms, think tanks and other organizations. Leila also augments Toyota's government affairs operations in emerging markets, such as Southeast Asia and Latin America, where the company has business operations. She has more than 15 years' experience in international trade and investment, projectdevelopment and finance, government relations and strategic communications. Leila is frequently invited to speak at global business conferences and author articles and other thought pieces. Prior to joining Toyota, she served as an appointee for President Obama at the U.S. Trade and Development (USTDA).
"Gender inequality is a pressing moral and social issue. There's an incredible opportunity ahead of us if we empower women, promote inclusion across all industries and remove barriers for female entrepreneurs."
~ John T. Chambers, Executive Chairman of Cisco
"The best companies have more gender balance, diversity and global mindset, and so we're helping members get 'there' faster and be more successful."
~ Doug Bruhnke, CEO/founder of Global Chamber®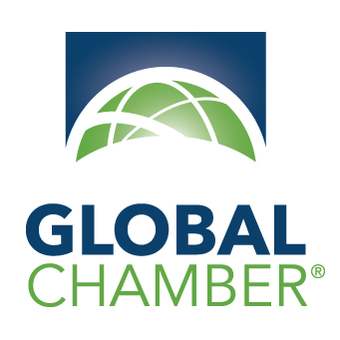 1475 N Scottsdale Rd, Scottsdale, AZ 85257, USA